CineKink Announces Award Winners at Kinky Film Festival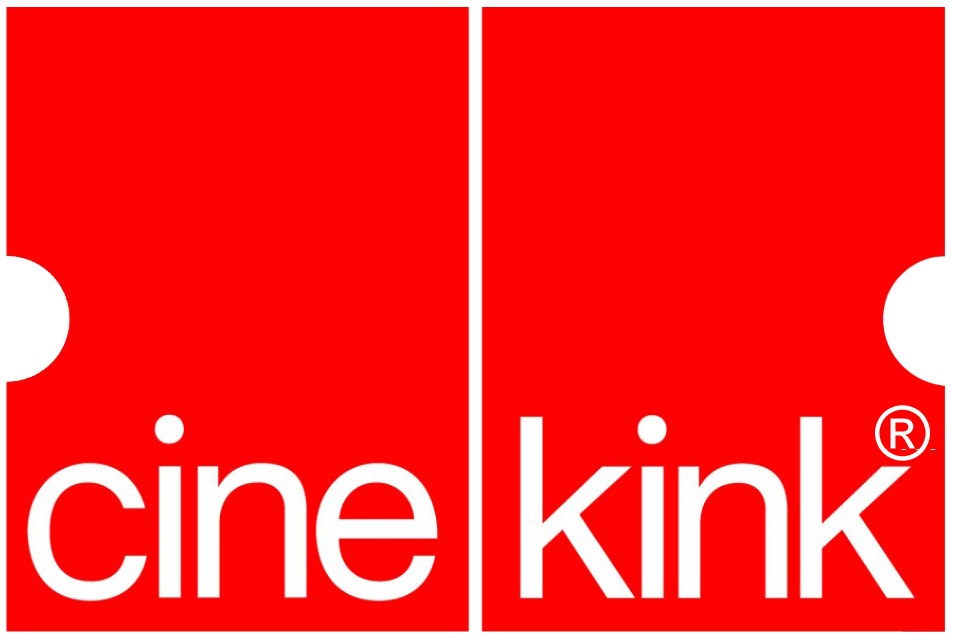 FOR IMMEDIATE RELEASE

CineKink Announces Award Winners at Kinky Film Festival
Encore screenings to stream virtually in September

NEW YORK, NY; August 17, 2023 – Rounding out multiple days of screenings in the 20th anniversary edition of "the kinky film festival," organizers for CineKink NYC/ 2023 announced awards in a concluding celebration.
Marking the festival's first in-person screenings since before the pandemic, with several Covid precautions in place, CineKink will also make much of its 2023 line-up available online, with virtual offerings to take place in late September.
"I'm so pleased that we were able to finally come together again for our 20th anniversary," said Lisa Vandever, co-founder and director of CineKink. "And grateful that we were able to present such a stellar assortment of works to celebrate this milestone. Congratulations and thanks are in order, not just to our award-winning filmmakers, but to all of them!"
Audience Choice Awards for CineKink 2023 were presented to In A Good Way (directors Zachary Gutierrez and Joshua LaBure) for Best Narrative Feature, to This Is Where I Get Off (director Todd Verow) for Best Experimental Feature, and Rough Edges (director Charles Lyons) for Honorable Mention.

The annual CineKink "Bring It!" award, determined by audience vote during a showcase of current adult cinema, went to Bang Click Bang, directed by Paulita Pappel and Rod Wyler.
In the shorts competition, juried festival awards went to Make Me A King (Sofie Olins), Down For Dee (Ximena Alvarez) and Good Girl (Katia Koziara) tied for Best Comedy Short, Krush The Wrestler (Alex Megaro) and More Than A Feeling (Dave Quantic) tied for Best Documentary Short and State of Mind (Donald C. Shorter Jr.) for Best Experimental Short.

Honorable Best Mention awards were presented to Oral History (Vaughn Trudeau), Our Language is Chaos (Cory Byam) and Safe Word (Christopher Cunetto).

Determining the shorts awards, CineKink jurors this year included Thor Stockman, creator of The Good, The Bad and The Ridiculous: S/M at The Movies, Viviane Tang, co-founder of The Pleasure Salon, and Bill Woods, a film festival programmer and curator of the New Filmmakers series at Anthology Film Archives.
Sponsors and partners of CineKink NYC/2023 included njoy, along with Film Festival Secrets, Lucky and Robel Films.

In addition to encore screenings scheduled to take place virtually September 22-October 1, selections from CineKink 2023 will be featured in a traveling version of the festival, slated to appear in various cities throughout the next year.
For more information on this year's festival line-up, and upcoming events, visit the CineKink website.

###

See below for detailed awards information.

FOR A LINK TO THIS PRESS RELEASE W/FULL PROGRAM DESCRIPTIONS & LINKS:

DIRECT LINK TO EVENT ON CINEKINK WEBSITE:
http://www.cinekink.com/programs-and-events/nyc/

PHOTOS:
https://cinekink.dphoto.com

CINEKINK 2023 FESTIVAL TRAILER:
https://vimeo.com/848180379

CONTACT: Lisa Vandever
PHONE: 917-609-5928
EMAIL: press2023 * at * cinekink.com
WEBSITE: http://www.cinekink.com
TWITTER: http://twitter.com/cinekink
FACEBOOK: https://www.facebook.com/CineKink/
ABOUT CINEKINK NYC
Presented by CineKink, an organization dedicated to the recognition and encouragement of kink-and-sex-positive depictions in film and television, works featured at CineKink range from documentary to drama, camp comedy to artsy experimental, mildly spicy to quite explicit – and everything in between. For more information, visit http://cinekink.com

###

CINEKINK 2023 – DETAILED AWARDS INFORMATION
CINEKINK CHOICE – AUDIENCE CHOICE AWARDS
CineKink Choice awards, which go to feature-length works in competition during the festival, were determined by audience balloting at the close of each eligible work's screening. The 2023 award winners are.
CineKink Choice Award for Best Narrative Feature

In A Good Way
Margot and David were in a loving marriage that fell apart right beneath their feet. After several years apart, they decide to get together for a lovely autumn weekend, curious whether the new versions of themselves can make it work in a way their old selves could not. CineKink alumni filmmakers and frequent past collaborators, Ryan Balas and Audrey Kovar are cast together as lovers living between the lines with a raw performance that simply explores a history of love.
Directed by Zachary Gutierrez and Joshua LaBure, 2022, USA, 85 minutes. Stars Ryan Balas and Audrey Kovar.
Writer: Joshua LaBure
Producer: Ryan Balas
CineKink Choice Award for Best Experimental Feature

This Is Where I Get Off
A tribute to Charles Lum's life told through his work as a filmmaker. Featuring Super-8 films Charlie shot as a teenager in the 1970s up to the last film he made about his battle with AIDS-related lymphoma. A CineKink Spotlight Artist and long-time alumni, Charlie AKA Clublum was a much-loved and valued member of the queer and film communities, whose films defied the taboos and stigmas of sex, sex in public places and sex with HIV. Compiled and edited by Todd Verow, 2022, USA, 71 minutes.
CineKink Choice Award – Honorable Mention
Rough Edges
When a technical writer and a struggling artist hook up at a BDSM club, their one-night stand evolves into a tentative arrangement in which they explore each other's kinks and try to keep things casual. As they find each other more engaging than originally anticipated, the two begin to cautiously explore the possibilities of an open and unconventional relationship.
Directed by Charles Lyons, 2022, USA, 128 minutes. Stars Timothy Huls, Phoebe Jones, Joseph Patrick O'Malley, Jazmin Brehaut, Sergio Alejandro, Maya Butler and April Deutschle.
Writer: Charles Lyons
Producers: Charles Lyons, Jaclyn Hebron
"BRING IT!" – ADULT INDUSTRY SHOWCASE AWARD

The CineKink "Bring It!" award is determined by audience ballot during a presentation of short works and excerpts showcasing adult cinema.

Bang Click Bang
Inspired by the sexploitation films of Russ Meyers and Michelangelo Antonioni's Blow Up, a slow burning subversion of cinematic tropes finds the carnal in the camp and the sumptuous in the sleaze.
Directed by Paulita Pappel and Rod Wyler, 2021, Germany, 16 minutes. Stars Maria Riot, Bishop Black, Noir So, Kinky Panda, Hunter S. Johnson and Roman Raw. Producer: Paulita Pappel
CINEKINK BEST – JURY AWARD FOR BEST SHORTS
CineKink Best awards, which go to short works in competition during the festival, were determined by jury ranking, with additional deliberation by the festival director. The 2023 award winners are:
CineKink Best Dramatic Short

Make Me A King
Much to the confusion of their family, Ari performs as a Jewish Drag King, idolising and emulating real-life hero, Pepi Littman, who carved out a space for this form of artistry over 100 years ago.
Directed by Sofie Olins, 2021, United Kingdom, 15 minutes. Stars Libby Mai, Ben Caplan, Laurel Lefkow, LJ Parkinson and Rebecca Banatvala.
Producer: Martina Russo
Writer: Natalie Arle-Toyne
CineKink Best Comedy Short – tie

Down for Dee
A young school teacher tries to navigate her many possible matches in the world of superhero fetish match-making.
Directed by Ximena Alvarez, 2021, USA, 6 minutes. Stars Jeni Robins, Adriana Scamardi, Brian Ceely, Oscar Avila and Mandy Nevarez.
Writers: Carlos Fernando Corral, Jeni Robins
Producers: Ximena Alvarez, Carlos Fernando Corral, Neal Barenblat
Good Girl
After ending a six-year relationship, a well-behaved, Jewish, OBGYN decides to turn her brain off and her body on by exploring BDSM; instances of which are popping up in the most unusual places.
Directed by Jenny Kleiman, 2023, USA, 12 minutes. Stars Alexandra Rey, Heidi Danae Crane and Ross Bergen.
Writer: Haley Dercher
Producer: Brooke Goldman
CineKink Best Documentary Short – tie

Krush the Wrestler
Exploring the innate intimacy of submission wrestling, a lifelong wrestler turns his talents into an on-demand fetish video service.
Directed by Alex Megaro, 2022, USA, 14 minutes.
Producer: Ian Bell
More Than A Feeling
A diverse cross-section of queer people describe discovering the joys of self-pleasure for the first time.
Directed by Dave Quantic, 2022, USA, 6 minutes.


CineKink Best Experimental Short

State of Mind
Highlights the intimacy and beauty found through the experience of power exchange in BDSM/leather/fetish/kink.
Directed by Donald C. Shorter Jr., 2022, USA, 4 minutes.

CineKink Honorable Best Mentions

Oral History
The true love story behind New Orleans' last remaining gay leather bar.
Directed by Vaughn Trudeau, 2022, USA, 15 minutes. New York premiere.
Producers: Darcy McKinnon, Jane Geisler
Our Language Is Chaos
A kidnapped couple are running late for their polyamorous couples' therapy. Rather than calling the cops, they call their therapy leader-and the duality of role-play and real life blur as the situation quickly spirals out of control.
Directed by Cory Byam, 2022, USA, 12 minutes. Stars Gabrielle Whelan, Kai Chapman, Adam Kulbersh, Tyler DiChiara, Javon Jones, Jon Michael Nepomuceno, Cheyenne Amber, Brad Mandas, Elizabeth Mihelich and Karim L. New York premiere.
Writers: Cory Byam, Gabrielle Whelan
Producer: Michael Hoopingarner
Safe Word
An emotionally-stunted masochist must confront his self-loathing after his Dom reinterprets the rules of their game. How comfortable are we at choosing our own pain? And what happens when we examine it?
Directed by Christopher Cunetto, 2022, USA, 15 minutes. Stars Mauricio Pita and Jonathan Adriel.
Writers: Eva Von Schweinitz, Christopher Cunetto
Producers: Christopher Cunetto, Mauricio Pita