friday, february 10 – 6:30 pm / desire best of cinekink/2011!!
Unfortunately, the exhibition screener of our originally scheduled film, Desire, is not available from the distributor. In its place, we will be offering up a swan-song appearance of our beloved…
best of cinekink/2011
A special screening of award-winning shorts deemed the year's best from CineKink, "the kinky film festival!"
love hotel
Directed by Erika Lust, 2010,
Spain, 4 minutes.
In this sequel to last year's CineKink award-winning short, Handcuffs, a couple arrives at a love hotel… and many fantasy scenarios ensure.
honorable best mention
butterfly caught
Directed by Joshua Bewig, 2010,
USA, 7 minutes.
A shy and studious girl wanders into a bookstore and is transported to another world
by the images she discovers in a book on Japanese bondage.
best experimental short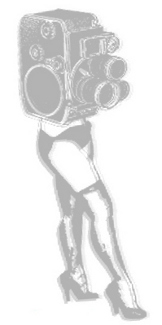 turning japanese
Directed by Paul Bickel, 2009, USA, 20 minutes.
A couple struggling with their finances rents a room to an unknowing sleepwalker and exploits her nightly episodes by selling tickets. honorable best mention
love, hugs and kisses, sissy stephanie
Directed by Mrs. G, 2010, USA, 12 minutes.
A profile of New York scene icon, Sissy Stephanie, and a look at the heart, humor and aspirations that lie beneath her crisp layers of crinoline. best documentary short
piss
Directed by Vincent Peone and Bette Bentley, 2010, USA, 7 minutes.
Why can't you just pee on me?
best comedy short
cactus
Directed by Anna Treiman, 2009, Denmark, 30 minutes. Pictured, above.
Harboring a secret sexual fantasy of being raped, Helene hires a gigolo to fulfill her imaginings. But the "rape" does not go according to the agreed scenario and, faced with unforeseen complications to her plan, Helene must confront the true workings of her desire.
best dramatic short
.
.
location:
Anthology Film Archives
32 Second Avenue (@ 2nd Street)
.
admission:
$10/door; $9/advance; $7/seniors & students (door only)
18 and over only.
.
.
.
.