Braving The Binary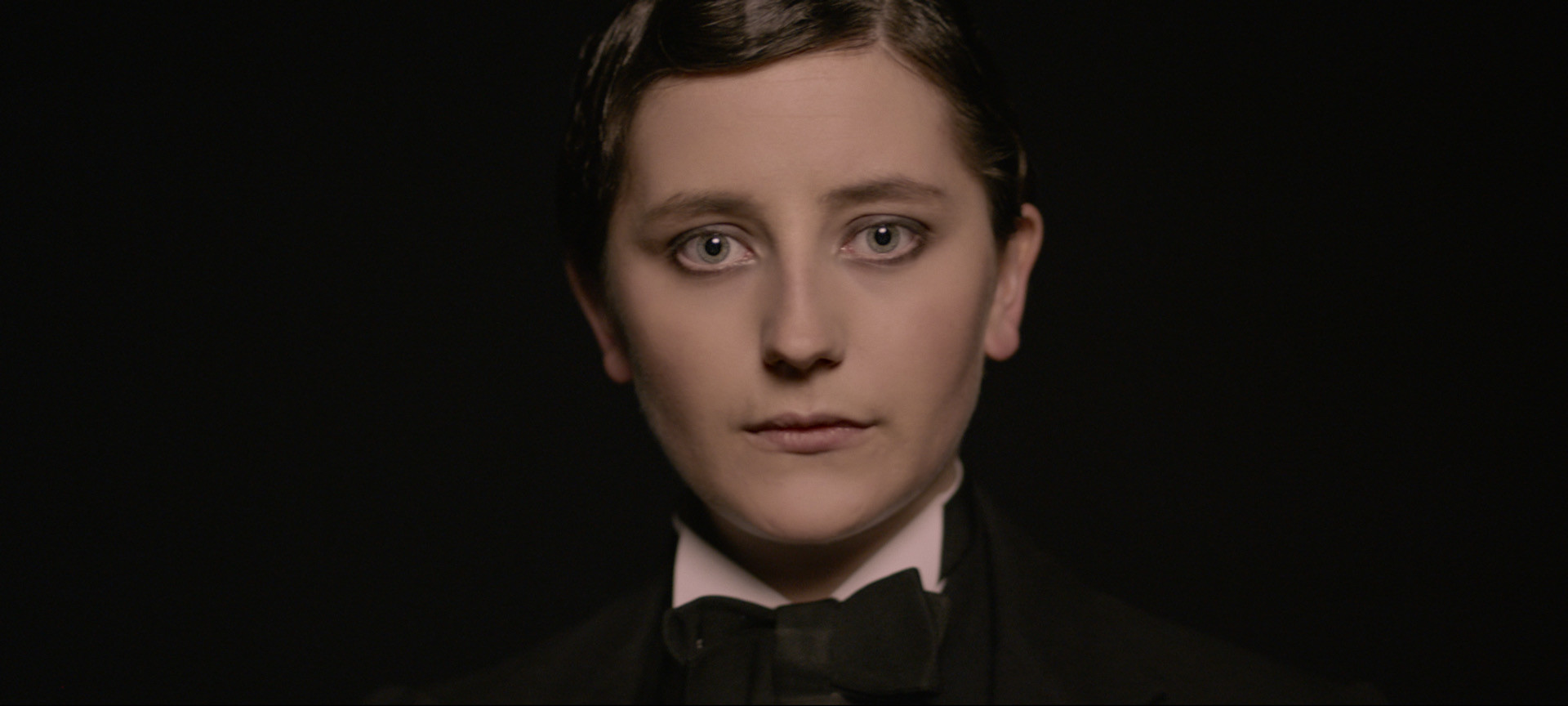 A range of colorful works take on rigid definitions of gender and extoll reaching for full self-expression.
Stuart Cottingham: Here Comes The Pride
As he dresses for his wedding to Veronica Vera, Stuart Cottingham recounts the questions she asked him on their first date about his identifying as an out bisexual crossdresser.
Immunized With A Gramophone Needle
67-year-old Aloysius does what he does best: camps it up. Amid a swathe of amusing anecdotes about his life, this well-known member of Sydney's queer community shows off his wardrobe, his sense of humour and his heart.
Directed by Ms. Naughty, 2023, Australia, 8 minutes.
Deux Ans (Two Years)
It's through their skins and tatts that we learn to know Ange and Brxe in the shining celebration of their love. Two years of complicity and kisses, of pleasure, of tenderness.
Directed by Ange in collaboration with Brxe, 2022, Canada, 6 minutes.
Edge
Based on the true story of the main character, Edmund, who deals with the various frustrations of a transgender person living in highly oppressive society. A series of absurd psycho-magical acts leads to the final liberation and allegorical transition into the pearl.
Directed by Edmund Aleksander Krempiński and Jakub Dylewski, 2022, Poland, 18 minutes.
Writers: Edmund Aleksander Krempiński, Jakub Dylewski
Producers: Robert Sowa, Edmund Krempiński, Jakub Dylewski
Make Me A King
Much to the confusion of their family, Ari performs as a Jewish Drag King, idolising and emulating real-life hero, Pepi Littman, who carved out a space for this form of artistry over 100 years ago.(Pictured above.)
Directed by Sofie Olins, 2021, United Kingdom, 15 minutes. Stars Libby Mai, Ben Caplan, Laurel Lefkow, LJ Parkinson and Rebecca Banatvala.
Producer: Martina Russo
Writer: Natalie Arle-Toyne
A Brief Herstory of Miss Vera's Finishing School For Boys Who Want to Be Girls
Within the lovely pink walls of Miss Vera's Finishing School For Boys Who Want to Be Girls, Veronica Vera shares some personal history and twenty-five years of history since she founded the world's first transgender academy and crossdressing school.
Directed by Veronica Vera, USA, 2022, 39 minutes.
.
.
date & time:
Saturday, August 5 – 2:30 PM
.
location:
The Wild Project
195 E. 3rd Street (bet. B & A), NYC
.
admission:
$20; $15/seniors & students, $12/CineKink members
18 and over only.
In-person tickets or
a festival package via Elevent.
Virtual pass: coming soon!
.
.
.
.