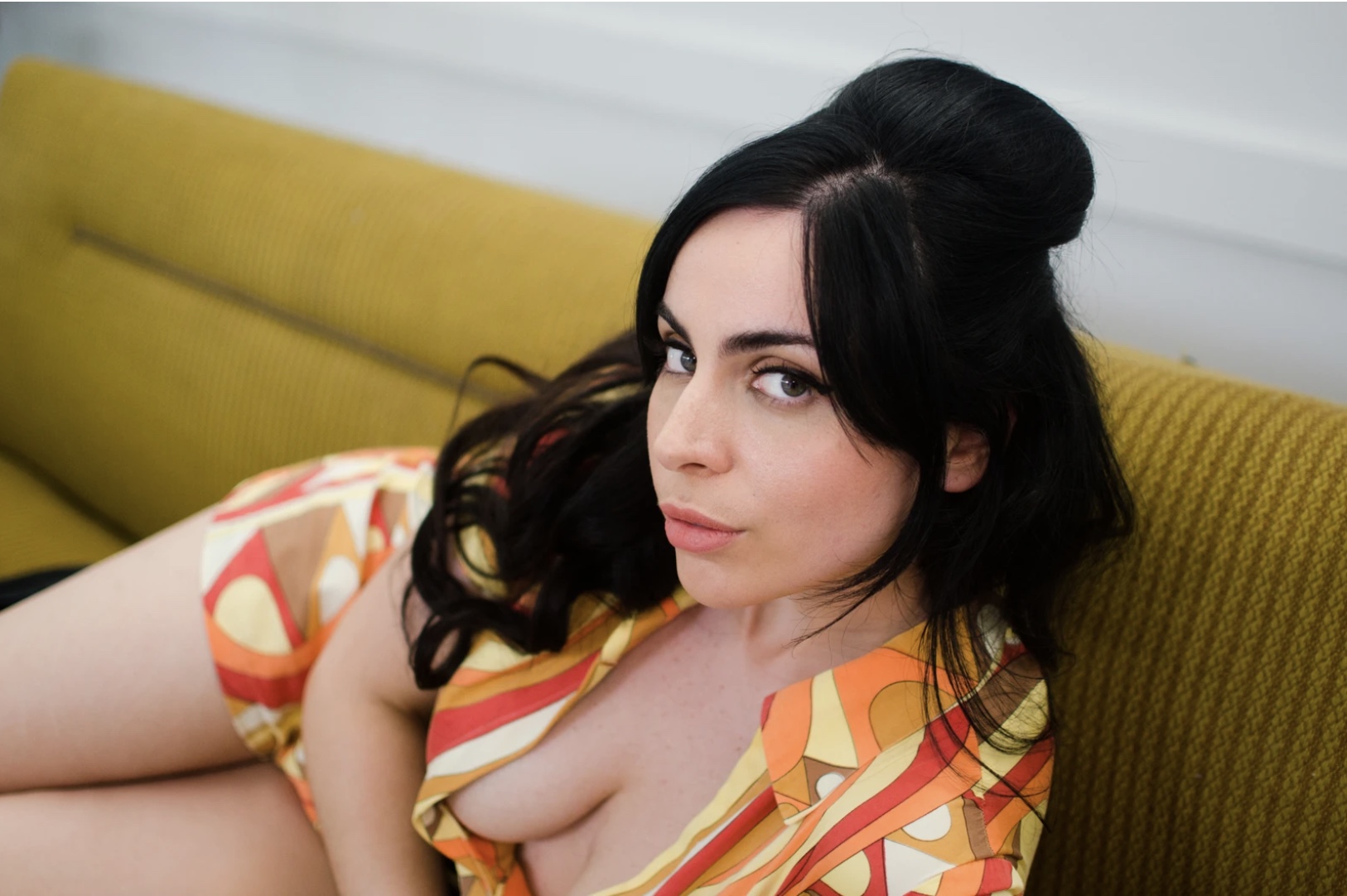 A dazzling array of talent from today's adult cinema, working in a wide range of genres and visual styles, steps up with a hot sampling of their recent creative endeavors. And the audience votes for their favorite!
This year's program includes:
Aquaphilia
Water makes me wet!
Directed by altSHIFT, 2021, United Kingdom, 10 minutes. Stars Jane Jones and Sylvan.
Writers/Producers: altSHIFT
Babygurl's Big Birthday Bang
Manon Praline is turning 40 and for her birthday, her sweet and sadistic Leather Family planned a very special celebration.
Directed by Mahx Capacity, 2022, USA, 15 minutes. Stars Manon Praline, Snax, Sable, Gem Cut, Plump Majesty, Azalea Trix, Jane Vervain, Dulce Fuego and Jamie Joy.
Producers: Snax, Cat Gold, Jamie Joy
Bang Click Bang
Inspired by the sexploitation films of Russ Meyers and Michelangelo Antonioni's Blow Up, a slow burning subversion of cinematic tropes finds the carnal in the camp and the sumptuous in the sleaze.
Directed by Paulita Pappel and Rod Wyler, 2021, Germany, 16 minutes. Stars Maria Riot, Bishop Black, Noir So, Kinky Panda, Hunter S. Johnson and Roman Raw.
Bound
It's time for dinner, but something else is heating up the kitchen!
Directed by Urvashi, 2022, USA, 12 minutes. Stars Inera and Jericho.
Dance.Destroy.Create.
Destroys existing expectations of what a porn film involving dance (or vice-versa) could be, and creates something fresh and new.
Directed by Marcus Quillan, 2021, United Kingdom, 14 minutes. Features Yiming Curiosity and Marcus Quillan.
Writers: Marcus Quillan, Yiming Curiosity
Producer: Thousand Faces
Glimmer
Under the shade of a sheet on a clothesline, Charlie and Danika softly caress each other, building in intensity as Charlie's supple skin molds perfectly to the athletic sculpt of Danika.
Directed by Charlie Forde and Pasha Nielsen, 2022, Australia, 21 minutes. Stars Charlie Forde and Danika Deep.
Merry Clitmas
Under a purple Christmas tree, two playful lovers unpack their presents.
Directed by Officer Flower, Mo Haze and Iris Glitzer, 2022, Germany, 11 minutes. Stars Iris Glitzer and Mo Haze.
Translation
Two lovers on a date, exploring each other's bodies, and having sex the way they want to – free of the cis gaze.
Directed by Max Skaff, 2022, USA 5 minutes. Stars Lex Valor and Roxanna. US premiere.
Writer: Max Skaf
Producers: Max Skaff, Tiana Glittasaurusrex
(Pictured, Bang Click Bang; photo by Michelle Gutierrez)
.
.
Buy a CineKink Virtual Pass/$50 or a $10 ticket to this screening only.
Streams Friday, October 6th through Sunday, October 15th!