cinekink 2023 / virtual edition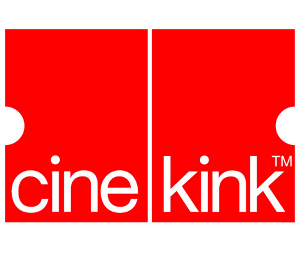 Streaming October 6-15th!
The kinky film festival is back…and celebrating our 20th anniversary in 2023!
Hot on the heels of our first in-person festival since the before times, we're delighted to offer this virtual edition of CineKink 2023, featuring a specially-curated program of films and videos that explore a wide diversity of sexuality!
Pick up a CineKink Virtual Pass to all of the programs…or snag a few tickets to just as much as you can handle!
Here's what we have in store for you!
Braving the Binary
Stuart Cottingham: Here Comes The Pride
Immunized With A Gramophone Needle
Two Years
Edge
Make Me A King
A Brief Herstory of Miss Vera's Finishing School for Boys Who Want to Be Girls
our annual cinematic smackdown!
Bring It!
Aquaphilia
Babygurl's Big Birthday Bang
Bang Click Bang
Bound
Dance.Destroy.Create.
Glimmer
Merry Clitmas
No Translation
lusty shorts!
Get Off!
Pussy Love
Call Me
Gloryhole Theater: Storage Unit
Jelqing for Gains
The Proof is in The Pudding
More Than A Feeling
Eyes on Dulce
Distanced
Mindful Pleasure
cinekink audience choice / best narrative feature
In A Good Way
+ Photo of The Day
sex work shorts!
Make It Work
Red Fried District
Gloryhole Theater: The NDA
House of Whoreship
All Appetite
Flyby Cathy
Woman Meets Girl
Rituals: An Intimate Portrait of Kali Sudhra
cinekink audience choice / honorable mention
The Affairs of Lidia
+ Gloryhole Theater: Hungry and Gaylovers Travels
cinekink audience choice / best experimental feature
This Is Where I Get Off
+ No Siren Left Behind
kinky shorts!
Ties That Bind
Down for Dee
Our Language Is Chaos
Krush the Wrestler
Gloryhole Theater: Knife
Good Girl
Oral History
State of Mind
Safe Word
Home Movies: Pervy Pets
Trimming the Wick
Joining us? RSVP on FetLife and/or let your Facebook friends know!
---
cinekink virtual passes & tickets
Go to Bold Type to purchase tickets to individual screenings at $10 per…or pick up a CineKink Virtual Pass to everything for a mere $50!
All programming will stream on-demand from Friday, October 5th (noon/Pacific) through Sunday, October 15th (midnight/Pacific).
Please note that all sales are final.
(The CineKink Virtual Pass is available gratis to those who purchased an all-access package during our in-person festivities in August…contact us if you haven't yet received your information!)
confirmation & streaming access
Upon purchase, you'll receive a confirmation email from support@boldtypetickets.com; adjust your spam filters if needed.
If you make your purchase in advance of our virtual screenings, October 6-15, you'll receive log-in information at noon (Pacific) on Friday, October 6th.
If you purchase once the virtual screenings have begun, you'll receive that information with your confirmation email. You will have until midnight (Pacific) on Sunday, October 15th to finish watching any of our programs.
More questions? Check out our technical FAQs!