Kinky shorts!
Ties That Bind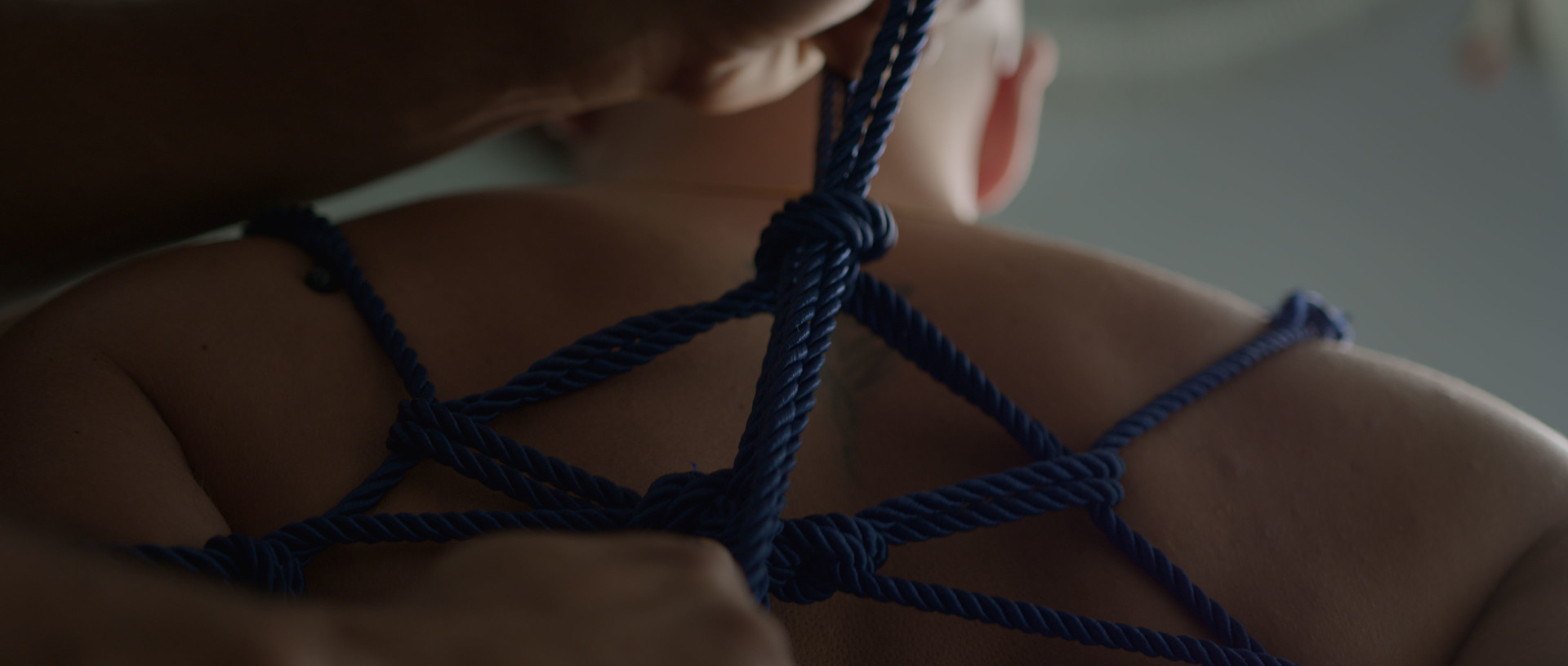 There are many tastes and predilections – some like it quirky, some like it dark – that make up the world of kink and bring us together.
Down for Dee
A young school teacher tries to navigate her many possible matches in the world of superhero fetish match-making.
Directed by Ximena Alvarez, 2021, USA, 6 minutes. Stars Jeni Robins, Adriana Scamardi, Brian Ceely, Oscar Avila and Mandy Nevarez.
Writers: Carlos Fernando Corral, Jeni Robins
Producers: Ximena Alvarez, Carlos Fernando Corral, Neal Barenblat
Our Language Is Chaos
A kidnapped couple are running late for their polyamorous couples' therapy. Rather than calling the cops, they call their therapy leader-and the duality of role-play and real life blur as the situation quickly spirals out of control.
Directed by Cory Byam, 2022, USA, 12 minutes. Stars Gabrielle Whelan, Kai Chapman, Adam Kulbersh, Tyler DiChiara, Javon Jones, Jon Michael Nepomuceno, Cheyenne Amber, Brad Mandas, Elizabeth Mihelich and Karim L.
Writers: Cory Byam, Gabrielle Whelan
Producer: Michael Hoopingarner
Krush the Wrestler
Exploring the innate intimacy of submission wrestling, a lifelong wrestler turns his talents into an on-demand fetish video service.
Directed by Alex Megaro, 2022, USA, 14 minutes.
Producer: Ian Bell
Gloryhole Theater: Knife
Bad decisions make an anonymous kink scene dangerous for a first timer.
Directed by Koomah, 2022, USA, 2 minutes.
Good Girl
After ending a six-year relationship, a well-behaved, Jewish, OBGYN decides to turn her brain off and her body on by exploring BDSM; instances of which are popping up in the most unusual places. (pictured above)
Directed by Jenny Kleiman, 2023, USA, 12 minutes. Stars Alexandra Rey, Heidi Danae Crane and Ross Bergen.
Writer: Haley Dercher
Producer: Brooke Goldman
Oral History
The true love story behind New Orleans' last remaining gay leather bar.
Directed by Vaughn Trudeau, 2022, USA, 15 minutes.
Producers: Darcy McKinnon, Jane Geisler
State of Mind
Highlights the intimacy and beauty found through the experience of power exchange in BDSM/leather/fetish/kink.
Directed by Donald C. Shorter Jr., 2022, USA, 4 minutes.
Safe Word
An emotionally-stunted masochist must confront his self-loathing after his dom reinterprets the rules of their game. How comfortable are we at choosing our own pain? And what happens when we examine it?
Directed by Christopher Cunetto, 2022, USA, 15 minutes. Stars Mauricio Pita and Jonathan Adriel. (Pictured above.)
Writers: Eva Von Schweinitz, Christopher Cunetto
Producers: Christopher Cunetto, Mauricio Pita
Trimming the Wick
Casting a spell in shadows and light. Through intense connection and power dynamic they weave a web. Whispering intentions through heat and endurance, together they create an idol that is also the offering, and the sacrifice.
Directed by Jo Pollux and Sadie Lune, 2020, Germany, 6 minutes. Stars Bishop Black and Sadie Lune.
Home Movies : Pervy Pets
Daddy Mahx Capacity has a camcorder and two horny pets who can't seem to stop humping each other!
Directed by Mahx Capacity, 2023, 5 minutes. Stars Faiska Meloso and Manon Praline.
Writers: Mahx Capacity, Manon Praline, Zuum Hiperlinque.
Producers: Zuum Hiperlinque, Mahx Capacity, Manon Praline
.
.
Buy a CineKink Virtual Pass/$50 or a $10 ticket to this program only.
Streams Friday, October 6th through Sunday, October 15th!