Kick-Off Gala
Put on your shiny finery and help us kick off the 16th anniversary CineKink NYC in proper style!
A pansexual celebration of epic proportions, our opening night gala will feature some sexy sensation stations, and a bevy of sultry performers on hand for your enjoyment.
.
.
Taking center stage will be the hilarious Kate Wolff… and burlesque performers Jack Barrow, Mary Cyn and Munroe Lilly, all kept in line by our lovely and talented Mistress of Ceremonies Witti Repartee!
Plus, up on the silver screen…
The Dream of the Fisherman's Wife
An animated interpretation of the Japanese Edo-period painting.
Directed by Julia Precourt, 2016, USA, 2 minutes.
Sex Planet – Lacie
An exploration of identity through an androgynous male.
Directed by Zach Strum, 2018, USA, 3 minutes.
Innocence
"There was a moment in my life where I was, at the same time, a little girl playing with dolls, and a little woman who used to hang out with the boys and secretly read erotic novels."
Directed by Ilaria Pancero, 2018, Italy, 6 minutes.
Ciao Downtown
Cooking becomes racy and tasty in this irreverent cooking show hosted by former NYC nightlife party girl Feng-Feng Yeh and her crew of sexy friends.
Directed by Feng-Feng Yeh, 2018, USA, 3 minutes.
Labia Game
Comedian Kate Wolff raps about female sexuality…and every woman's right to be exactly who they are.
Directed by James Manzello, 2018, USA, 3 minutes.
All that AND a kinky raffle, with fabulous prizes.
With all proceeds going to support the continuation of CineKink's sex-positive and kink-friendly program mission, it's mixing and mashing for a good cause!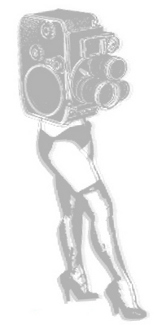 .
.
date & time:
Wednesday, April 3 – 8:00 PM – doors open
.
location:
M1-5 Lounge
52 Walker St. (bet. Church & Broadway), NYC
.
admission:
Suggested donation: $20/$15 CineKink members
21 and over only.
.
.
.
.